To my Bear and Goose,
Year 5. Can you believe it? Our fifth football season as a family. It will be hard to beat last year's season, I think we can all admit that. That last second grab? It will live in my heart forever.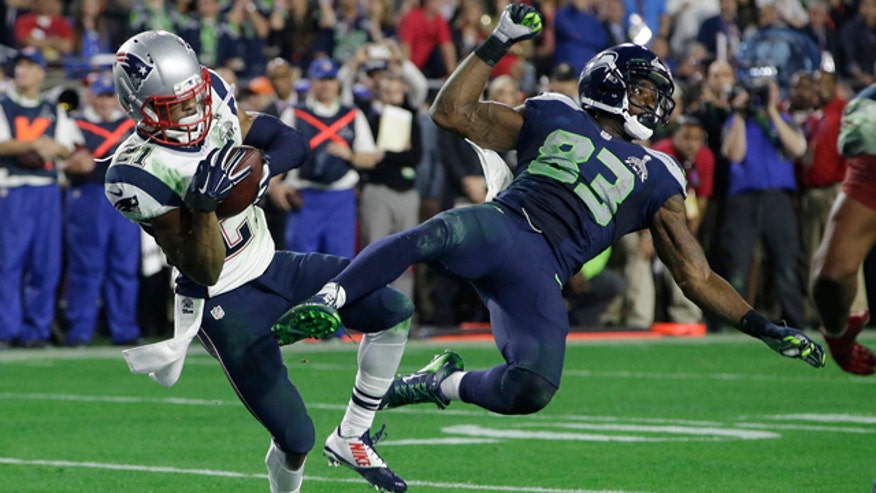 You know what else will live in my heart forever, Lila Bear? The way you ran to me and hugged me as I sobbed, realizing that the impossible had come true; the Super Bowl curse had ended. You didn't understand happy tears (or why your father was outside beeping the car horn) but you wanted to be sure I was ok. You're a good egg, Lila Bear and I love you more than even Pat the Patriot for it.
Lila, you've reached a funny age, where you are starting to make your own decisions and that is beginning to be reflected in your choice of teams. You girls are, after all, Seattle-ites. Which is why, even though painful to hear, it was not surprising when during the pre-season you, Lila Bear, declared "I love the Seahawks!" While I will always be there to remind you who the real 12th man is, I support you becoming your own person and not necessarily cheering for a team just because your mom does. (But c'mon Lila, it is a really great team, based on an American fight for freedom from tyranny. What has a hawk ever done to earn your freedom?)
Lucy, you in so many ways are your own person, but you're still figuring it out football wise. You'll let me dress in you in your Tom Brady jersey for at least one more year, though it is entirely possible you are swayed by your sister's new found fandom. (Also, we're sorry you got stuck with the 4th year of a 4 year jersey plan with that RGIII jersey. Think of it as a badge of honor or an ironic throwback.) You may be a momma's girl Lucy Goose, but you are undeniably a little sister who wants to be just like her older sister. Not to mention all those Seahawks colored jimmy donuts you'll see this season. You love your sister and jimmy donuts.
It's our first football season in our new house. While house hunting we would walk in to each one and say, how can you hold a Super Bowl party here? Who knows if we'll ever host a Super Bowl party, but we knew it was important to buy a house that allowed the possibility of doing so. And I think it does. I think we did a good job – there is room for you to play (inside and out) while we watch football, there is space for guests and snacks, soon there will be a tv mounted over the mantle, and yes, one day hopefully in the not so far future, there will even be a couch on which one can watch football. (We have a few months before the Super Bowl, thankfully.)
A new football season is a new start, and I am so excited to see it through your eyes again. Really I'm excited to see football and hope that this fifth year of football fandom is the year you both learn to entertain yourself through a full football game. Please. For all those times we've watched Frozen, let me have this.
All my love,
Momma